Awesome quality.  Fantastic detail.   Designed and built by master boat craftsman John Johnson.  Wisconsin made!   

Evinrude E-Tec Outboards           "I am so impressed with Evinrude's E-Tec Outboards.  Evinrude E-Tec Outboards feature lower maintenance, lighter weight, less fuel consumption, and the lowest emissions in the industry.  Check out their new G2 series which will literally set a new standard in outboard technology."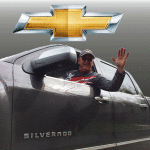 Chevy Silverado!   The official vehicle sponsor of FWJB!    Watch_for Joe Bucher hosted  commercials and in-stores promoting this great relationship.  Joe's been towing his boat with a Chevy over 25 years!   His entire family drives Chevy vehicles.

Quality handcrafted  rods for over 50 years.   The best rods on earth!   St. Croix has been a sponsor  for nearly as long as the series has been on the air.  Joe fishes with the entire family of St. Croix rods on various shows and regularly features factory guests on episodes.  Here's a classic example: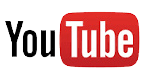 For over fifty years, Frabill has been the recognized leader in the  industry for all livebait container needs and landing nets. They have an outstanding selection of bait containers, landing nets,  plus many other related items.   Joe Bucher exclusively uses Frabill landing nets for all types of angling situations.   Frabill has been a sponsor of FWJB for nearly as long as the series has been on the air.  Here's a great demo on using one of Frabill's nets on big muskies: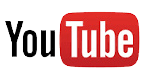 A great American company featuring the finest tackle and gear boxes for all your outdoor needs.   Joe has owned and used Plano Tackleboxes and accessories since he was a boy.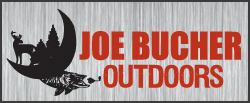 Joe & long time friend Ken Robinson combine efforts to create a great company to distribute and produce Joe's famous line of big gamefish lures & other tackle items.  Watch a sample youTube video featuring the Buchertail 700 TinBuck!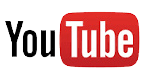 The Cooler You've Always Wanted.  That Last You Will Ever Need.   Wildly Stronger!   Keeps Ice Longer!   Joe is a big fan of this product.  His old lab Raider particularly likes the Rambler full of coffee!  Watch this and see for yourself.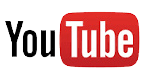 Our exclusive lodging partner on Lake Of The Woods!    Caters to fishermen of all kinds.   Best location on the lake.  Outstanding food and services!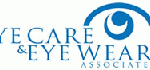 Joe's recommended source for all your eye-care and eye wear!   Featuring The Eye Doc Kirby Redman!  Here's some great advice from the Eye Doc!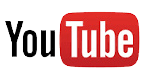 Joe uses and highly recommends Fittante Taxidermy for all his fish and game mounts!   

  Joe's hometown flagship Recon & Evinrude marine dealership owned and operated by his friend Brian Sikierzinski!   

   From finesse fishing smallmouth to power fishing for huge largemouth out of the thickest cover, these jigs and their unique hooks will stand up to the test. Combine them with industry-leading skirt colors and you'll not find a better swim jig on the market.   Made in Wisconsin!

   Fishing line can be tough to cut or trim cleanly in any form, but the new super braids are especially challenging.    Joe's friends from Stingray have built the ultimate line cutting tool.   Super effective and easy to use in any line cutting or trimming application.   Made in Wisconsin!